Sponsorships for 2020
A few sponsorships for 2021 are again available at the Afrikaans division of ARK Web Design. If you are a Christian Artist (well versed in Afrikaans), who would like to be sponsored with a free website, send a request with you comments or suggestions.
General information on sponsorships
You may also like to visit Sponsorships at ARK Web Design for more general information.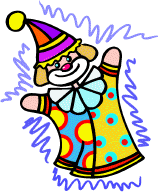 Hobbies and Puppet theatre by Christian Artists
Are you an artist or amateur who mainly entertains juniors, thus nursery school children or pre-primary school children? Do you teach art, music, ballet or other dance classes? Or any other hobby or craft classes? Then we would like to hear from you. Schools, nursery schools, church organizations, and so on, are welcome to let us know about events for the kids in their area, whether it is a single event, like a carnival or fair, or events on a more regular basis.
Supply the relevant information about the event on the Inquiries Form at Piazza and we will see if we are able to include your information.